Written By Chantelle Pattemore | Edited By Gillian Mohney | Fact Checked By Michael Crescione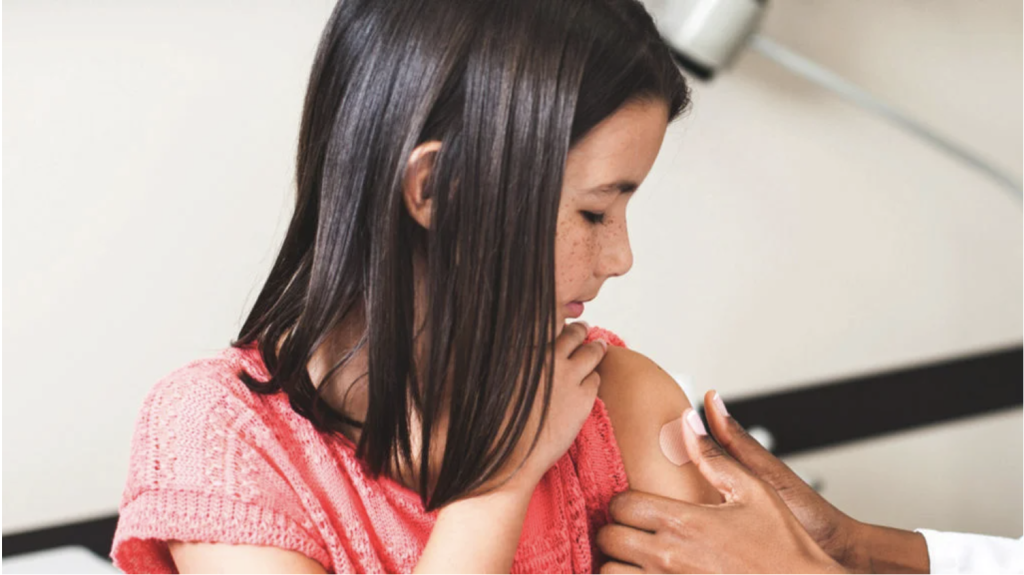 The CDC has issued a new Health Alert urging people to get vaccinated before traveling abroad.
Measles cases are rising in countries popular with tourists.
Unvaccinated individuals who catch measles can develop severe symptoms that require hospitalization and may even cause death.
Vaccination is the best way to protect yourself from the disease.
This month the Centers for Disease Control and Prevention (CDC) has issued a Health Alert Network (HAN) Health Advisory Message, providing guidance on measles prevention for those traveling abroad this summer.
The message comes as measles cases rise not only in the US, but also in regions popular with American tourists, particularly Europe.
Measles is a highly contagious viral infection that can lead to death. According toTrusted Source the World Health Organization (WHO), most measles-related fatalities occur in children under five.
CDC recommends vaccination before traveling abroad
The CDC issues several messages through HAN, with Health Advisories being the most serious.
This new message encourages people to ensure they're fully vaccinated against the disease, particularly if they plan on traveling internationally. Clinicians and public health officials are also urged to make people aware of the risk of measles contraction and potential outcomes.
It comes at a time when measles cases are rising at the fastest rate in several decades. In 2000, measles was declaredTrusted Source as being eliminated from the US. However, in 2019, nearly 1,300 cases were reported across 31 states — all of which occurred from traveling abroad.
So far, 16 measles cases have been reported in the US this year, with 14 of these linked to international visits. The CDC estimates that twice as many Americans are planning on international travel this year compared to last.
Measles has been increasing in popular tourist destinations in recent years. India has by far the greatest number of cases, with 73,536 reportedTrusted Source between November 2022 and June 2023.
Meanwhile, WHO statedTrusted Source that, in January and February of this year, the number of cases in Europe had already exceeded those in 2022. Turkey was noted as having particularly high incidence, while the UK, Austria, and Serbia have also seen an increase in infections.
Engaging in activities where there are large crowds, such as visiting museums, tourist attractions, and restaurants, increases a person's chances of coming into contact with an infected individual.
However, traveling to, from, and within regions with high infection numbers also poses a risk, said Dr. David Berger, a board-certified pediatrician and founder of health education company Dr. David, MD and private family practice Wholistic Pediatrics & Family Care in Tampa, Florida.
"As a result of travel, [people are] on planes and buses for longer periods where a contagious person could be with them in a closed space," Berger told Healthline.
Why measles cases are rising
As a result of lockdown and healthcare delays related to the COVID-19 pandemic, almost 40 millionTrusted Source children worldwide missed either their first or second measles vaccination, leaving them susceptible to the disease.
While stay-at-home orders and social distancing saw measles cases significantly decrease in 2020 and 2021 (to 13 and 49 incidences, respectively), the relaxation of these measures allowed infection transmission to ramp up again.
Another potential factor involves "increasing vaccine hesitancy resulting in underimmunization," said Dr. Michael Chang, pediatric infectious diseases expert with UTHealth Houston and Children's Memorial Hermann Hospital.
Experts believeTrusted Source that anti-vaccination messaging spread via social media is likely playing a role in reduced vaccination uptake.
Brian Labus, PhD, assistant professor at the University of Nevada Las Vegas School of Public Health, noted that lack of awareness about the disease may also contribute to lower vaccination rates.
"Successful vaccination campaigns mean that measles is rare in the US, and it isn't a disease that people regularly think of," he told Healthline.
"Success in controlling measles means that parents just don't have the same sense of urgency to get their kids vaccinated as they once did."
What to know about the measles vaccination
Immunization is vital in preventing measles transmission and eliminating the disease. "A high percentage of vaccination uptake (>94-95%) is necessary to maintain population immunity," Chang shared with Healthline.
"If even 10% of a population is susceptible to measles infection, an outbreak can occur," he said.
The measles, mumps, and rubella (MMR) vaccination is given in two doses, typically during early childhood.
"It's recommended to have the first measles vaccine at 12-15 months," said Dr. Ilan Shapiro, a pediatrician and chief health correspondent and medical affairs officer at AltaMed Health Services in Los Angeles.
"The second dose is typically given by 4-6 years of age," he told Healthline. "Completing the vaccination schedule is extremely important to build lifelong immunity."
Infants aged 6-11 months traveling abroad to an area with ongoing measles outbreaks may be offered an earlier first dose of the vaccine.
However, "children who receive a single measles vaccine before 12 months of age will still need to receive their routine two doses at the regular schedule," Chang explained.
Once you've had your two doses, there's typically no need for further "top-ups" later in life.
Following two doses, "the vaccine is 97% effective," Chang said — and its protection levels remain high for years after. He added that 10 to 15 years after full immunization, the risk of infection is still less than 5%.
However, "if you're immunosuppressed, your physician will check to see if two doses of the vaccine provide enough antibodies to be properly protected from the virus," Shapiro noted.
Although there are about 20 different genotypes of measles, said Berger, they are considered indistinguishable from each other. "The vaccine, therefore, covers all circulating measles viruses," he explained.
As for potential vaccination side effects, Chang said the risks are low.
"The most common side effects are injection site pain, fever (<15%), and rash (5%)," he explained. "If fever develops (about one week after immunization), it can last 1 to 2 days."
Chang said that "very, very rarely" the fever can be linked to febrile seizures. These fits can occur in young children with temperatures over 102℉.
However, he continued, "It's important to remember that febrile seizures are actually more likely if a child gets measles infection."
Measles transmission and effects of the infection
"Measles is the most contagious disease that we know of," said Labus.
One individual with measles can infect 9 out of 10 of people who do not have protection against the disease, according to the CDC.
Measles infection passes between people through respiratory droplets. These droplets are released through actions such as talking, singing, and coughing, and "can linger in the air for hours after an infected person has left the room," Labus added.
The disease appears symptomatic in about 90% of susceptible children, said Chang. It can take up to two weeks after infection for any signs to show.
Initial symptoms resemble those of colds and flu, and are similar among adults and children:
High fever
Runny nose
Conjunctivitis
Cough
Sore throat
The rash that develops from measles doesn't appear until 3-7 days after these first signs occur.
"It usually starts on the face and hairline as flat red spots, then spreads downward. Sometimes, small raised bumps can develop over the flat red spots," Berger revealed.
"Another specific sign of measles is 'Koplik Spots', which are tiny white spots with bluish-white centers on a red background found on the inner lining of the cheek," he added.
If your child is showing symptoms, it's vital to keep them at home. "It's [also] important to avoid contact with children with viral symptoms, regardless of whether you know the cause of the symptoms to be measles or not," asserted Chang.
In some cases, measles infections can be even more severe — requiring hospitalization and potentially causing death.
"About one in five unvaccinated individuals who get measles will need to be hospitalized," said Dr. Danielle Zerr, a pediatric infectious disease expert at Seattle Children's and member of the Pediatric Pandemic Network.
"Young children, adults over the age of 20 years, pregnant people, and immunocompromised people are more likely to experience severe complications," she told Healthline.
These include "pneumonia and encephalitis (inflammation of the brain), which can lead to hearing loss, blindness, or permanent brain damage."
https://www.healthline.com/health-news/why-the-cdc-is-warning-parents-about-measles#Measles-transmission-and-effects-of-the-infection