Jaime Stathis | Updated: Apr. 05, 2023
As you go to hold that sneeze, here's how to stop allergy symptoms in their tracks.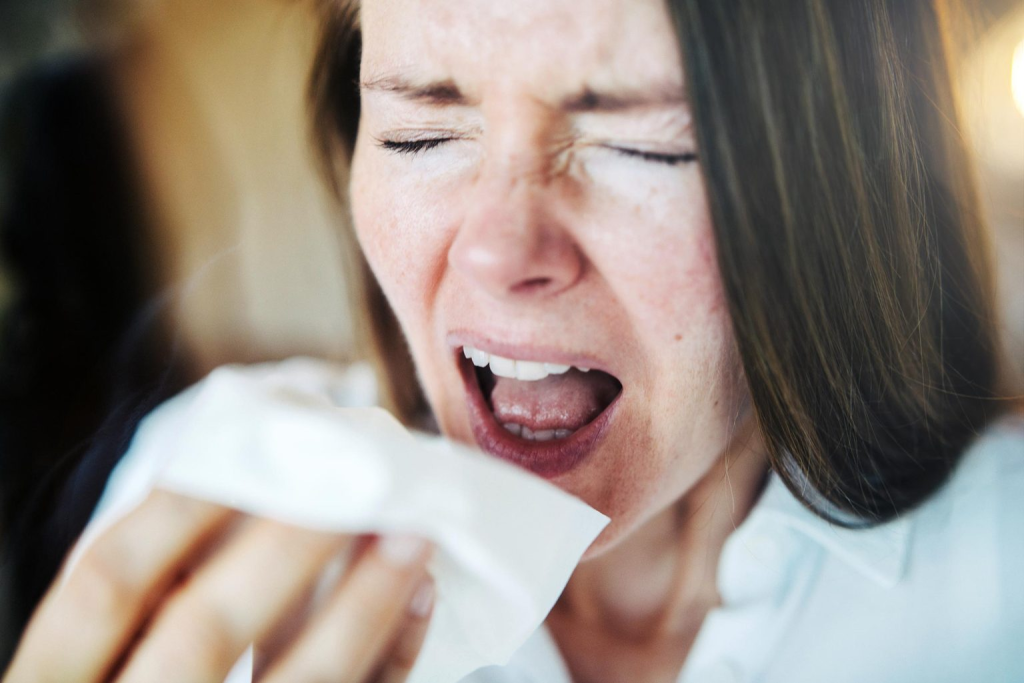 During allergy season, some of us feel like we're underwater with our heads in a vice and haven't slept for a week. This might sound like an exaggeration, but if you know, you know. Whether you're visiting family and are allergic to their pets' dander, or you've got a case of spring fever that led you to open all the windows (only to let the pollen inside)—when you're suffering from allergies, you want relief and you want it immediately.
Allergy season was extreme in 2022, and now it's back. Here are some tips and strategies to stop allergies immediately.
Which medications stop allergies?
If you need to stop seasonal allergies quickly, Purvi Parikh, MD, FACP, FACAAI, adult and pediatric allergist and immunologist, Professor at New York University School of Medicine, and National Spokeswoman for the Allergy & Asthma Network, recommends an oral antihistamine and/or nasal and ocular antihistamines because they're all available over the counter and work within 20 to 30 minutes. "For very severe reactions such as anaphylaxis, use your Epipen immediately," Dr. Parikh says. "This works in seconds, even faster than the antihistamines."
"Diphenhydramine takes 15 to 30 minutes to start working and peaks two to four hours after it is taken," says David Berger, MD, a board-certified pediatrician who also has a family clinic in Florida. "One-a-day antihistamines are often helpful in controlling symptoms," Dr. Berger says, "but take about an hour to set in."
https://www.thehealthy.com/allergies/how-to-stop-allergies-immediately/