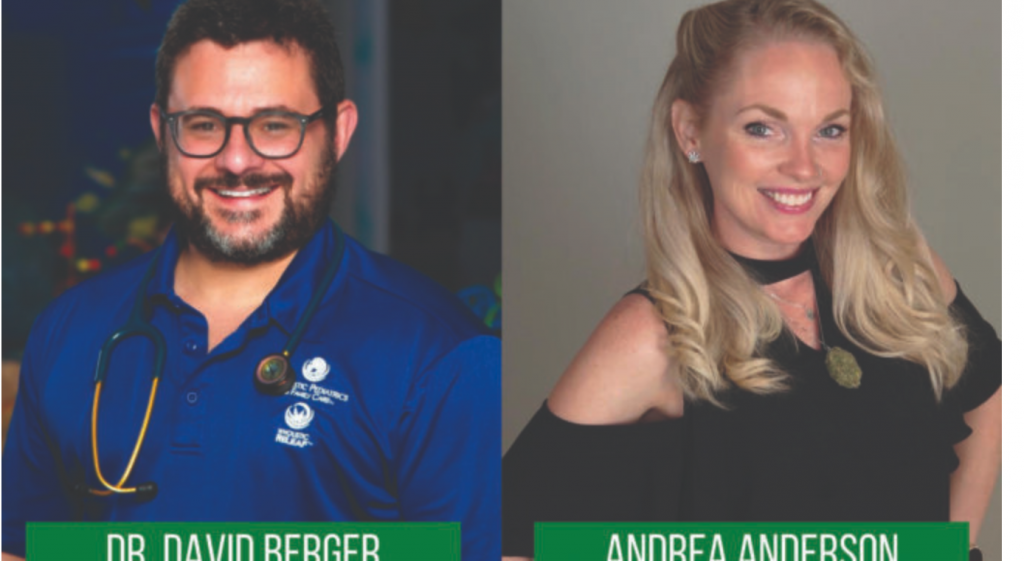 The passage of the Compassionate Medical Cannabis Act of 2014 in Florida was inspired by a young epileptic girl whose seizures decreased in frequency and severity after being treated in Colorado with cannabidiol (CBD) oil which became known as the "Charlotte's Web law'.
Qualified medical marijuana physician, Dr. David Berger, says Charlotte's Web law helped parents of children with certain debilitating medical conditions, particularly epilepsy, discover cannabinoids as an effective alternative to pharmaceutical drugs. Dr. Berger is one of the first board-certified pediatricians in Florida to specialize in pediatric cannabis therapy and has treated thousands of children with qualifying conditions.
CBD products have come a long way since Florida enacted Charlotte's Web law. In addition to the usual oral oil applications, cannabinoids can be administered through chewable gummies, nasal spray, vape inhaler, timed-release skin patch, as well as by other methods.
Andrea Anderson became familiar with CBD treatments a few years after her young son was diagnosed with a severe form of attention deficit/hyperactivity disorder (ADHD). "He was put on pharmaceuticals in kindergarten," she says. "I really didn't want to go that route, but he was really struggling in school."
The side effects of the drugs were so troubling that Anderson began looking into using cannabis as a medicine. She can point to her son's progress as a medical marijuana patient as a success story. Now 11, he has been pharma free for three years, relying instead on a combination of CDB and cannabigerol (CBG) treatments to help suppress the effects of ADHD.
As a word of caution, Anderson recommends that parents who may be interested in CBD-style treatments for their children get them certified for a medical marijuana card, even though many products can be purchased without it.
Visit https://bit.ly/cannabisandkids to watch MMERI's Conversations on Cannabis Virtual Forum featuring Dr. David Berger and cannabis mom Andrea Anderson on YouTube.
For more information on medical marijuana and to sign up for the MMERI newsletter, go to
http://mmeri.famu.edu.
https://thewestsidegazette.com/cbd-a-promising-treatment-option-for-children-with-serious-ailments